I've always toyed at this idea I could build a respectable Ork Fighta that any Ork Ace would want to fly in, and with all the fighter jet kits cheaper and at a fraction, I can't help but just have a go at this!
The end result, I believe, is the Dakkajet I've made is the ISO 9002 standard in the ork community [a very haughty thing to say...oops]..but hey of course there are many ork generals out there who had built and converted from some airplane kits and perhaps they are better than mine even! Please show them to me !
But for the mean time, this is MINE! WAAAAGH!!~
But for those who don't like to scratchbuild, bash or convert and all that hassle, please buy the offical GW Ork Bommer! Its packed with loads of stuff, and you'll have lotsa left over bits for you to build more!
Now the kit I used is this 1/48 Mig: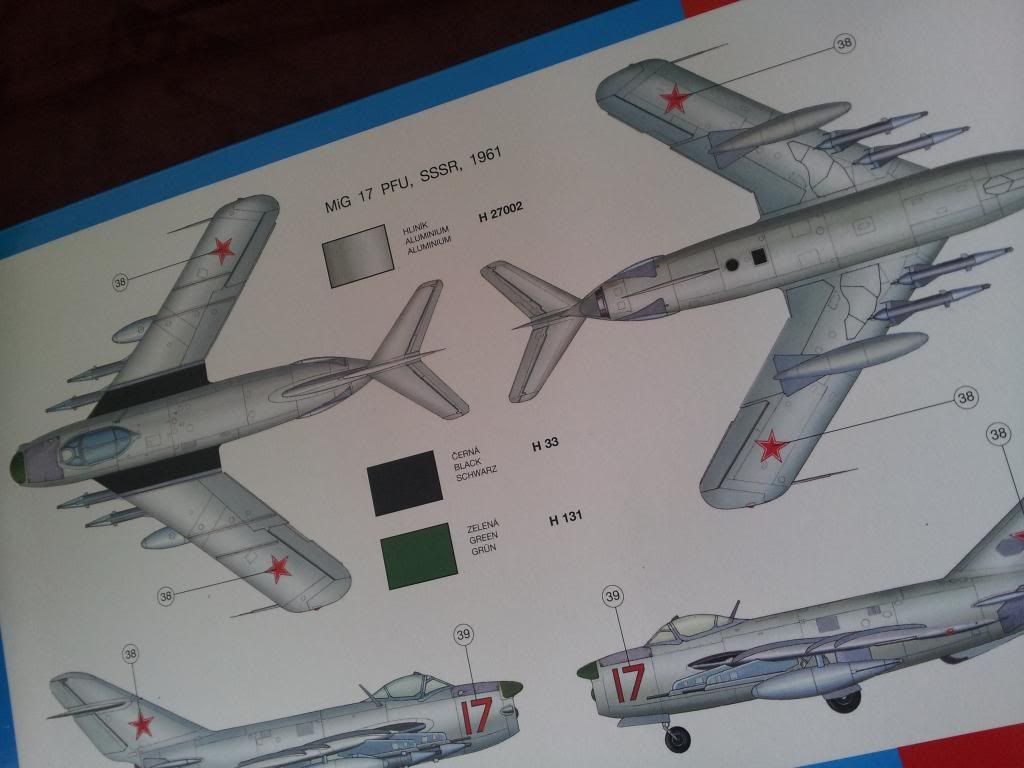 It had all the right shapes and curves that screamed "ORK" all over, but the rounded wing tips needs to go.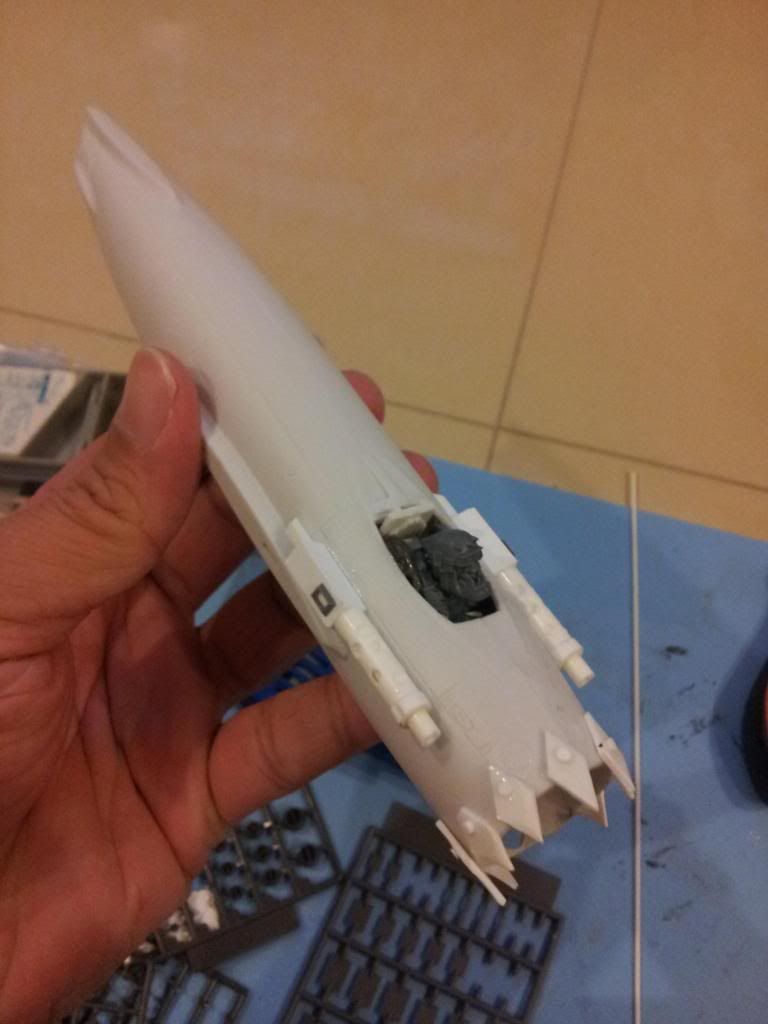 I squeezed in a Ork body and head into the cockpit with arms or legs but these covered up nicely when you paint everything black and its just his head sticking out.
I then added "teeth" on the front exhaust intake, and scratchbuilded 6 supa shootas.
This was a fairly easy build, I added lotsa rivets and plates here and there, and I shifted the wing tails up to the top of the rudder, the tubes are from bendy drinking straws, and some plastic plates are added :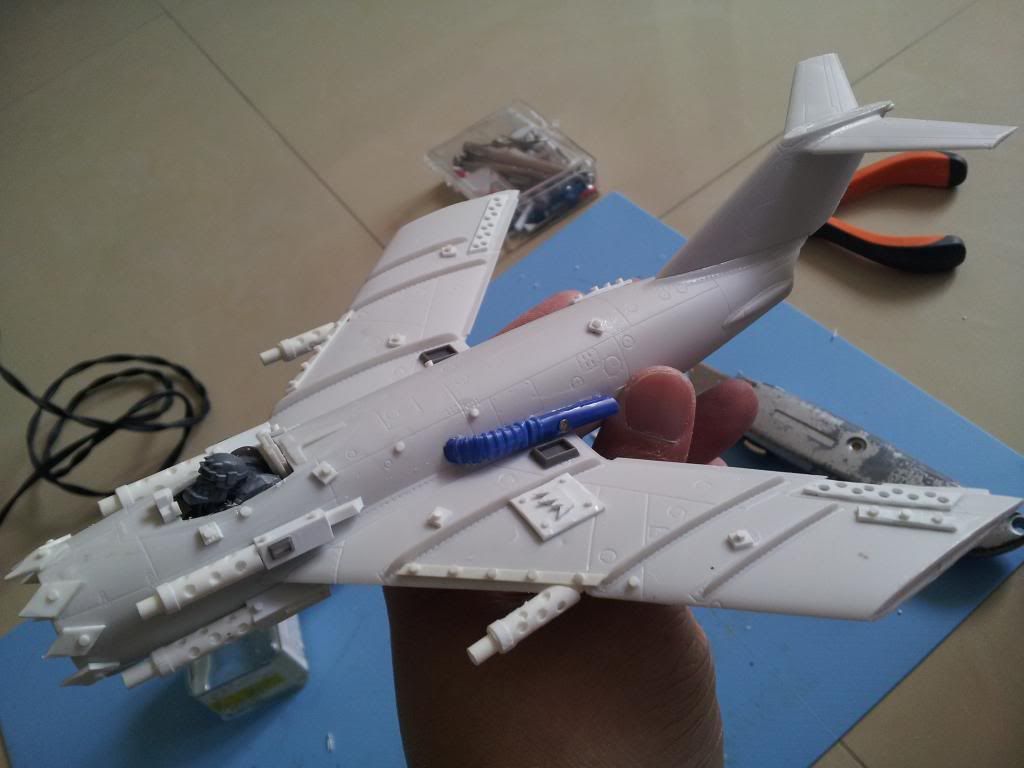 Some red paint job later :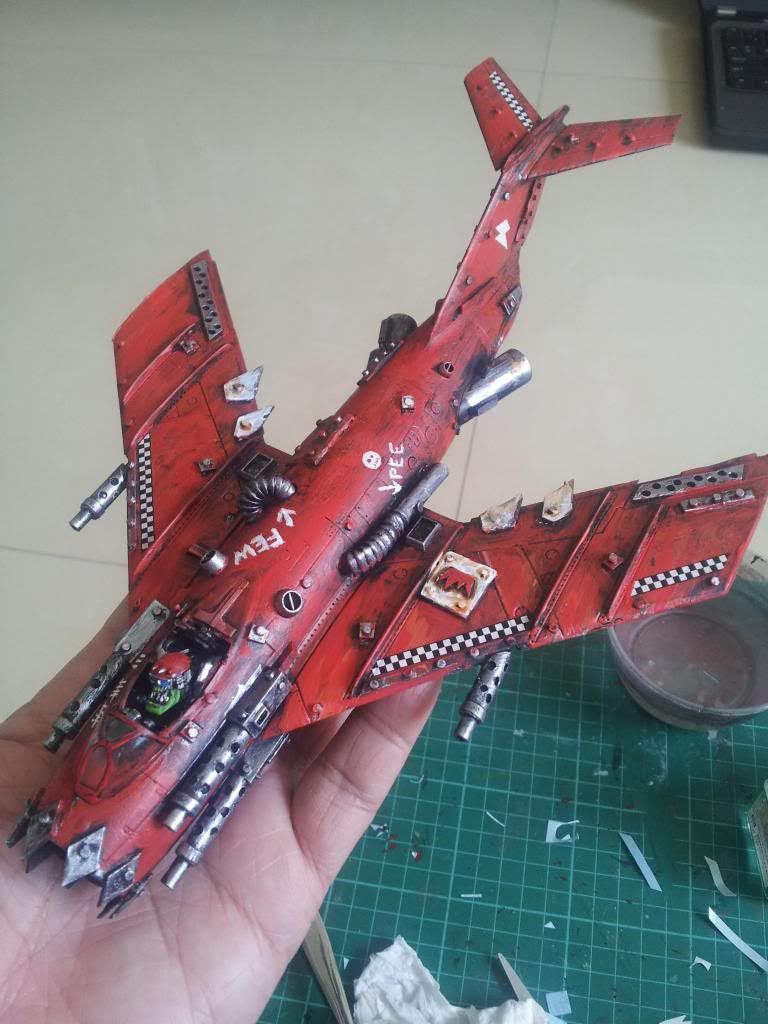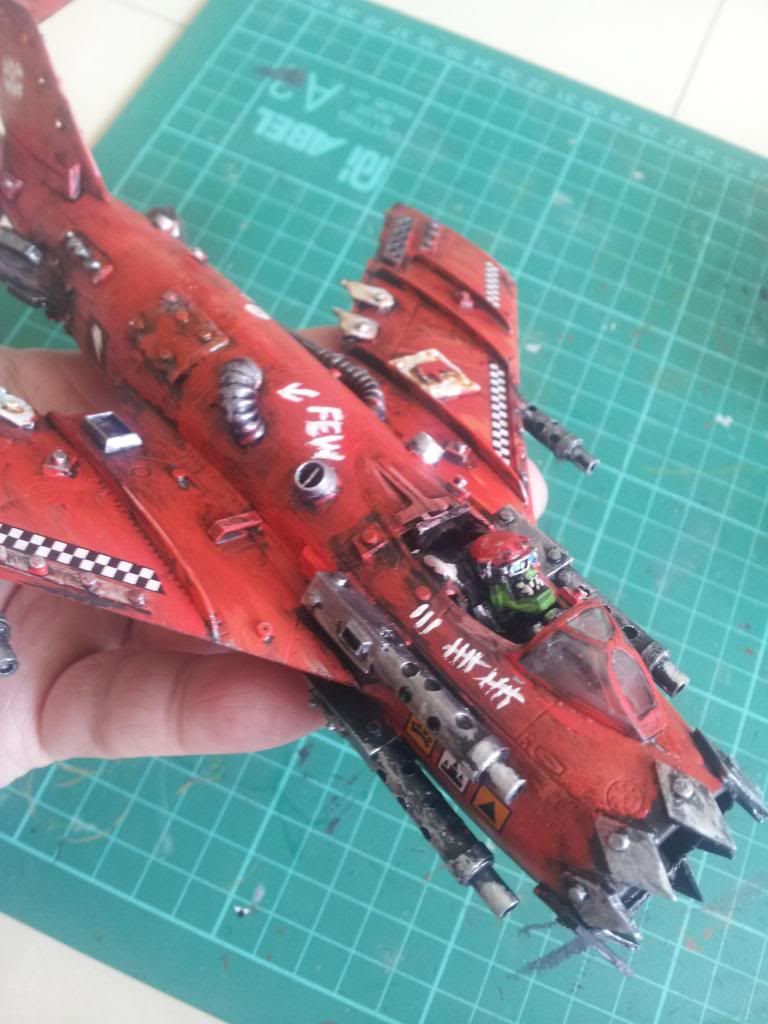 The ork army is IMHO the only one that allows some humor on your models..bad spelling like FEW [Fuel] and kill tallies, and this jet even has a PEE tube ..LOL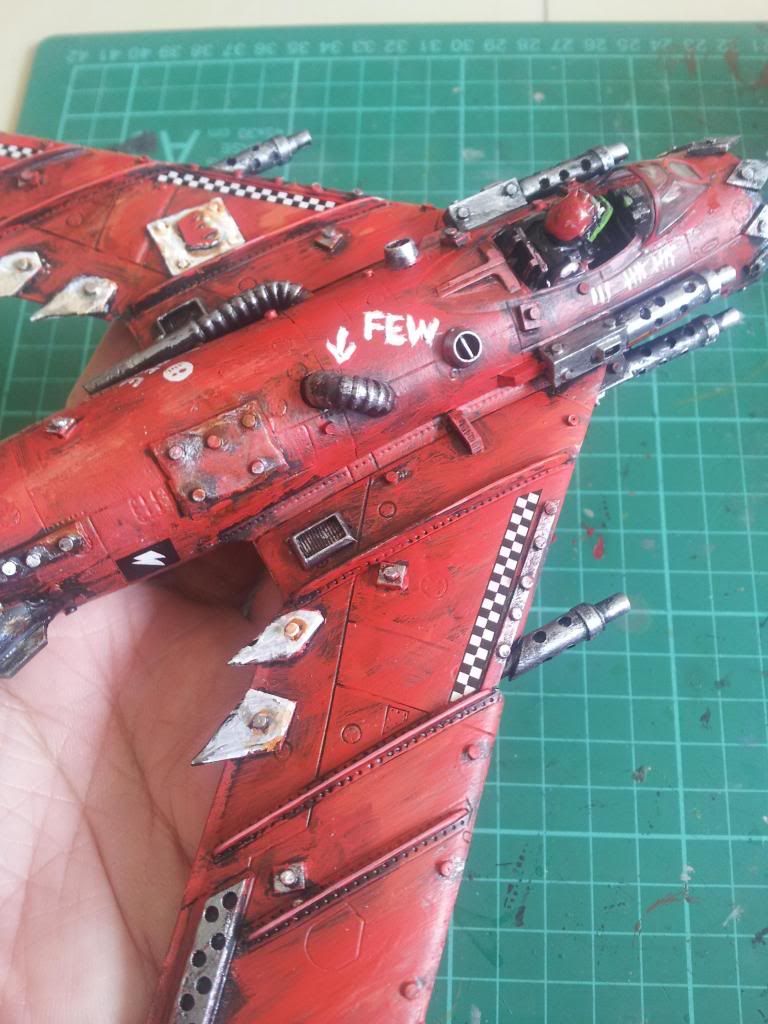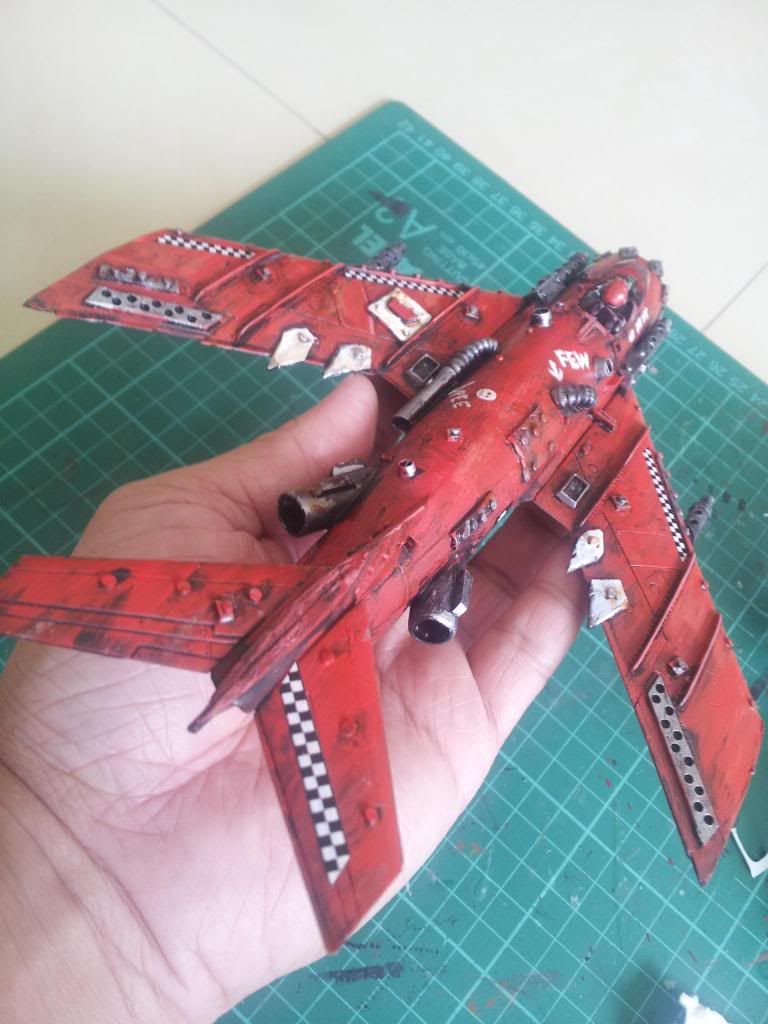 Thanks for viewing..this is now on the runway, ready for take off!!
WAAAGH!! ZROOM.......PEW PEW PEW!